13th COMBINATORIAL OPTIMIZATION WORKSHOP

Centre Paul Langevin, Aussois, France, 11-17. January 2009
Organized by M. Jünger, G. Reinelt and G. Rinaldi
Aussois 2009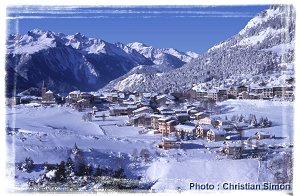 THE WORKSHOP
The participation is strictly restricted to the invited persons.
The workshop is run on its traditional model, i.e., there are no parallel sessions and the program is made during the meeting. As usual there are two morning sessions and one late afternoon session to leave time in the afternoon for enjoying the beautiful landscape and have the opportunity for skiing.
REGISTRATION
There will be no registration fee. Registration deadline is 31 October, 2008. The stay (full board) will cost approximately 85 EUR per day in double occupancy and there is a surcharge of 10 EUR per day for single occupancy. The package is for 6 days, with arrival on Sunday afternoon and departure on Friday afternoon or Saturday after lunch.
Our contract with the resort is that anybody registered two months before the start of the meeting who does not show up will be billed. We do not want you to have to pay in advance, but require that you promise to pay us if you register and do not show up (because we will be billed in this case). Payments can be made in the resort by Master card, Eurocard or Visa (no American Express, no Diner's, etc.)
links
WEB PAGES OF PREVIOUS AUSSOIS WORKSHOPS